Episode 5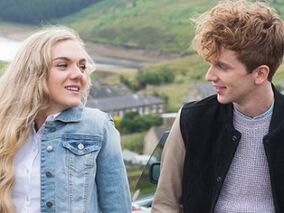 Episode Information
Episode Guide
This is the fifth episode of Banana, you may searching fot Cucumber episode five or Tofu episode five.
Summary
Josh leaves Freddie's bed to return home for Sophie's wedding. Now Josh is out, gay and happy, has he outgrown his best friend?
Plot
Cast
Luke Newberry as Josh
Chloe Harris as Sophie
Freddie Fox as Freddie Baxter
Continuity
TBA
Multimedia
Ad blocker interference detected!
Wikia is a free-to-use site that makes money from advertising. We have a modified experience for viewers using ad blockers

Wikia is not accessible if you've made further modifications. Remove the custom ad blocker rule(s) and the page will load as expected.